Stardust Spells ® UK

David Charles, Dhp., Fhrs., Chp.

Stardust Spells ® UK is A Subsidiary Of :-

David Charles Psychic Ltd

I am the sole owner of this trademark  
Welcome to Stardust Spells® The first and only genuine website with that name. Established by me David Charles DHP., FHRS., Chp. in 1988. Please be aware of criminal, illegal, fraudulent, fake websites who have stolen my name. I do not work with any other website in witchcraft, I never have and never will. Fake websites will be unlikely to offer PayPal facilities, because PayPal won't work with them. Please be wary of fraudulent copies and people who claim to work with me. 
UK Based International, Master Of Witchcraft.
(With a world beating, almost 300 genuine testimonials here on this website), no other witchcraft website on the internet has anywhere near as many. With new spells for 2022.
My YouTube channel has over 19,000 followers. With almost three quarters of a million hits in the last six months. My TikTok channel has over 64,000 followers.
Founder and Director of David Charles Psychic Ltd and The Old England Tarot School. As seen in (Spirit & Destiny) (Take a Break, Fate & Fortune) and (Soul & Spirit) magazines. Regular B.B.C. radio guest.
For your accurate clairvoyant readings with one of my elite team, please click the butterfly link here:-

Remember:- A genuine witch spell caster will always have proper land line contact telephone numbers (not just an anonymous mobile number) so that you can call and speak to them personally. You should also beware of websites who offer just a contact me box and no real phone number. An anonymous mobile phone number, What's App, or contact me box is just not good enough!
David Charles Psychic Ltd.
Powerful Stardust Spells® UK registered trademark 
Today you have at last found a genuine website that can really help you to achieve your inner wishes, dreams and desires, when all others may have failed you. Welcome to my powerful spells website testimonials! All of the following two hundred and ninety plus, genuine testimonials below are entered by the clients themselves, or manually by the site designers and include all spelling and grammar mistakes as they were written. 
After the first five below, you can scroll through the 55 pages of testimonials. Just look for the little arrows to turn the pages.
No other witchcraft spell caster on the Internet has anywhere near as many testimonials.
"May I say that all of the rites you have done for us have come to full fruition!!!!!!!!!!

Blessings to you, Margaret.
Hi David,
"Wow! The spell worked within a week!
He returned out of the blue…
Thank you so much".
~
Wow amazing!!
I had a love spell cast on the 27th November and i am so happy my love is coming back tomorrow we have been talking everyday and hes very stubborn and was adament we were over!! But no… he wants to sort things out ..david is a gifted man so kind caring and really does make dreams come true,my heart is full again because of you david thank you so much!!!
Love and light
Claire X
Claire skerritt-dunn
Super!
Im a serious musician and had not tried another as good
as Davids.
He rules the casting of the spell to make my dream come true
as a musician and I'm very thankful to you!!
Within a week it started to work very fast and Im feeling
joy and excitement when I play my Guitar.
Nobody has as much power as Daves and I would like to say thanks again to help my dreams come true!
Blessings from my heart to you,
many thanks Guillaume. x
Guillaume Ninat
Thank you
Thank you being quick to respond to my enquiry and cast my spell. I will keep you updated with hopefully good news soon!. thank you Nicola
Nicola
Getting my wife back.
Hi David I would just like to say thank you so much for your help and I would just like to say that the spell seems to have worked. I contacted you on the 25th October after a couple of months of been heart broken when my wife left to see another guy and on the 3rd of November she had stopped what she was doing and came back to me saying sorry and that she had made such a big mistake and she would like for us to get our marriage back together. I will admit that I wasn't too sold by the idea but I was willing to try a spell and wow it has worked so once again I can't thank you enough for your help I really appreciate it.
I would just like to say to anyone reading this that David is really gifted and even knows things about you what you don't tell, he's an amazing guy and I wish him all the best with everything he does 🙂
Craig Westhead
Michael Calvert
David is a total gentleman.Was so kind and helpful during the spell process and explained everything clearly.And very importantly the spell has already started to manifest after just 1 day Highly recommended he is the real deal.Thanks David look forward to working with you again
Michael Calvert
Stardust magic spells UK for spells that can work for you and for free spells UK.
The best spell caster for your most effective and powerful spells.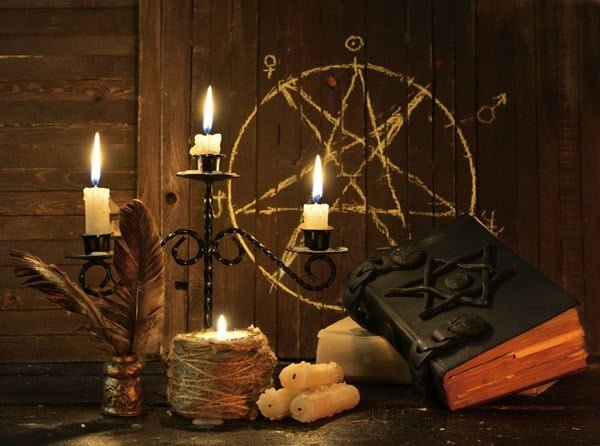 Thank you for stopping by. If you have any comments or suggestions, please feel free to post them on the very bottom of this page or email me.
You can email me now at:-     [email protected]

Witchcraft magic spells that work.

If you would like an accurate psychic reading with one of my elite team, please go to my psychic website    www.davidcharlespsychic.com