Greetings and welcome to my residence in the picturesque locale of Devon, UK.
Throughout the years, my proficient and impactful witchcraft spells have provided invaluable assistance to individuals spanning diverse backgrounds and global locations. With a commitment to positive transformation, my extensive experience and teachings extend beyond the realm of a High Priest, reflecting a lifetime dedicated to the service of others.
My expeditious and potent witchcraft spells are available to benefit you, whether you find yourself in the UK or anywhere around the world. The transmission of my special gifts, spanning generations, underscores a familial legacy that I have imparted to my children.
Your private High Priest spell ritual will be meticulously conducted in the serene surroundings of Devon, UK, exclusively by myself. This personalized service caters to your needs or those of a person dear to you.
All ritual spell castings are executed with the utmost confidentiality, ensuring that only you and I are privy to the details. Employing white magic for your selected spells, I emphasize its intrinsic safety in the right hands, assuring you that it can never be wielded to cause harm.
My unwavering availability extends to you through various means, including phone communication at BT 01409 240025. Rest assured that all calls and correspondence are treated with absolute confidentiality. Adhering steadfastly to the Wiccan rule of "harm ye none," I remain dedicated to ethical practices at all times.
You don't need to feel alone anymore, I am here to help you.
Consider sharing the transformative influence of my services with your loved ones by utilizing the share options provided. Additionally, take advantage of the complimentary credit offered by PayPal to facilitate convenient payment options, spreading your payments without incurring any additional costs.
Wishing you love and light,
David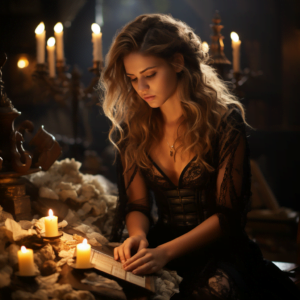 Witchcraft stands as one of the most ancient religions, tracing its origins back thousands of years. It is essential to clarify that it is not inherently anti-Christian and bears no association with Satanism or devil worship. Historical records reveal that practitioners of witchcraft during antiquity often assumed roles as esteemed elders and healers within their local villages and communities.
These individuals adeptly harnessed the therapeutic properties inherent in various healing herbs abundantly provided by Mother Earth. This ancient wisdom endures, as many of these natural resources persist in the contemporary landscape.
The term "witchcraft" finds its roots in the Anglo-Saxon word "Wicca," signifying 'wise ones.' It is crucial to dispel misconceptions propagated by cinematic portrayals, as the essence of witchcraft bears no resemblance to the sensationalized images presented in popular media. Throughout history, witches have faced persistent misunderstanding and persecution spanning several centuries.
The 16th century, in particular, witnessed a dark period where practitioners, often revered as the wise ones, fell victim to heinous acts such as rape, torture, and murder at the hands of individuals identifying as religious. In an unfortunate turn of events, Christian leaders propagated the belief that witchcraft posed a threat to Christianity, leading to the unjust persecution of those who practiced it. Those witchcraft practitioners and anyone accused of it were made to pay them very cruel and wicked price.
I invite you to explore the profound and enriching aspects of this ancient tradition, far removed from misrepresentations. Embrace the opportunity to engage with the transformative power of this venerable practice.